CYNTHIA BLIVEN

194 BEAVER BROOK RD

LYME, CT 06371

860-434-3213





DRIVING LESSONS

HORSE TRAINING

BOARDING

PARSON RUSSELL TERRIERS
CLICK HERE FOR MAP TO WOODLAND FARM

Practical Aspects of Longlining
For Harness and Saddle


APRIL 10, 2010 at 10 am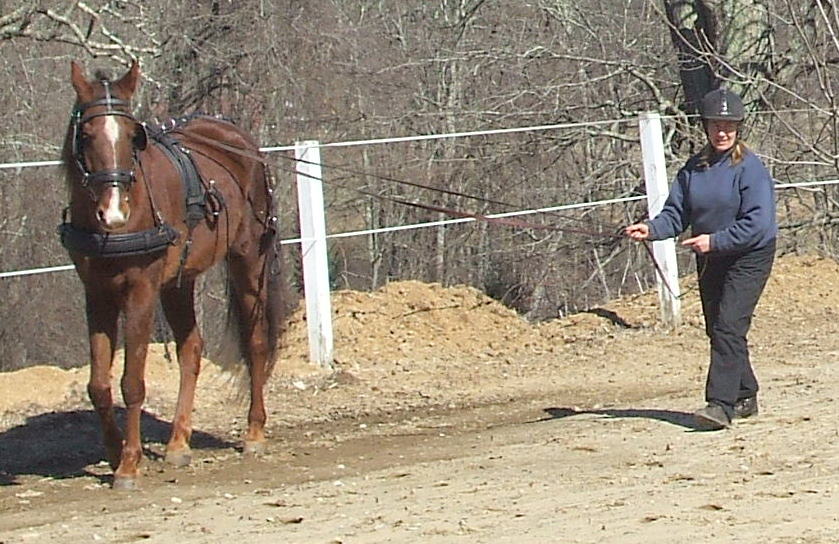 Local trainer, instructor and competitor,
Cynthia Bliven
brings 40 years' experience to her students and horses.

Learn how this valuable and under-utilized skill can
give you new insights into your horse's performance.

Cynthia will demonstrate and discuss a variety of techniques
for green horses and more advanced,
for harness and saddle work.

Bring a chair and your questions!

-------------------------------------------------------------------------

Woodland Farm
194 Beaver Brook Rd
Lyme, CT 06371


Call
860-434-3213
for more information