CYNTHIA BLIVEN

194 BEAVER BROOK RD

LYME, CT 06371

860-434-3213





DRIVING LESSONS

HORSE TRAINING

BOARDING

PARSON RUSSELL TERRIERS
Ladies' Wicker Pony Phaeton - $3000 obo
A lovely carriage just waiting to be brought back to life. Structurally in very good condition, will be a real eye-catcher when cleaned up. In restored condition, similar carriages frequently sell for over $10,000. Sometimes also called a "basket phaeton." Dickey seat for groom. No maker's mark found. Will consider package deal.


Shaft length: 60"
Shaft height from ground: __"
Shaft width: 23" at tip
Wheel diameter: 31.5" front, 40" rear ť
Wheel track: 50" (56.5" hub-to-hub)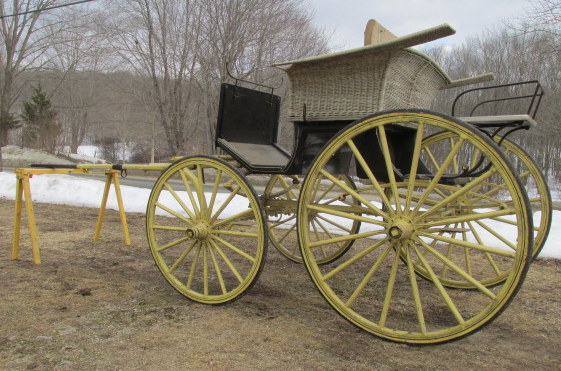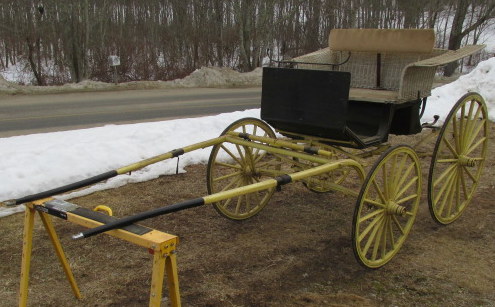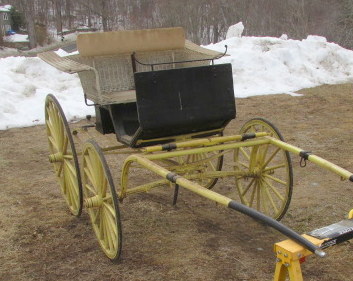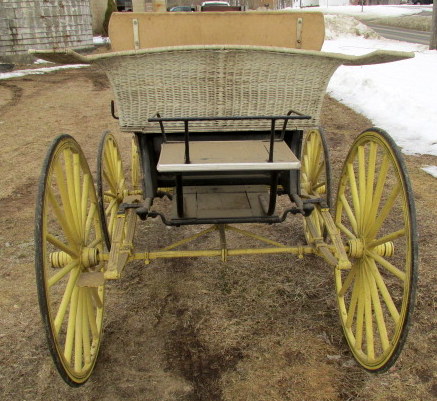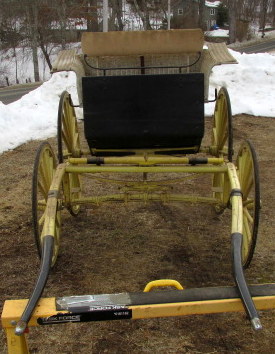 *** BELOW FOR COMPARISON ONLY (TO WHET YOUR WHISTLE SO TO SPEAK) ***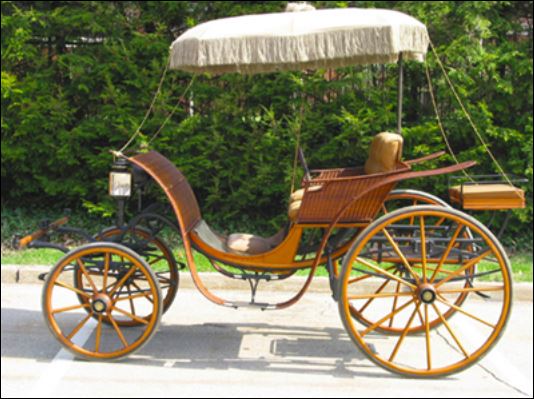 For more information, contact Cynthia Bliven at

860-434-3213 (barn) or 860-326-4169 (cell).
-------------------------------------------------------------------------

Woodland Farm
194 Beaver Brook Rd
Lyme, CT 06371